Efektifitas Tour de Singkarak (TdS) Sebagai Sarana Meningkatkan Kunjungan Wisatawan di Sumatera Barat
Wawan Junresti Daya

Universitas Pendidikan Indonesia

Amung Ma'mun

Venessa Gafar

Nuryadi Nuryadi
Keywords:
Tour de Singkarak, Tourism, Sporting Mega Events
Abstract
This study aims to see the effectiveness of Tour de Singkarak (TdS) in increasing tourist visits to West Sumatra. The Tour de Singkarak (TdS) international bicycle racing event is the main momentum for the revival of tourism in West Sumatra which was held for the first time in 2009. In this study, the authors used a systematic literature review method with a study of documentation from research-related data. The results showed that the International Tour de Singkarak cycling event was effective in increasing tourism visits to West Sumatra with a percentage increase of 125% or as many as 414,068 foreign tourists in the 2010-2019 period. Thus, it can be concluded that to improve the image of tourism in an area, it should be conceptualized with special events, one of which is sporting events.).
Keywords: Tour de Singkarak, Tourism, Sporting Mega Events
Downloads
Download data is not yet available.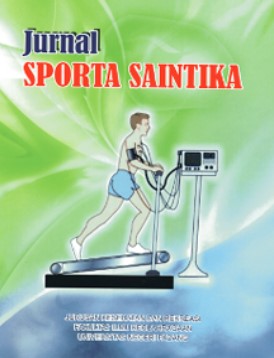 This work is licensed under a Creative Commons Attribution-ShareAlike 4.0 International License.